Our Story
rokz was born out of a love for cocktails—but we didn't love spending all our time finding ingredients and mixing drinks instead of sipping them alongside friends and family. We set out to find ways to make shaking up beautiful, tasty cocktails a snap.
Our products are designed to make mixing craft cocktails at home fun and easy — cocktail sugar and margarita salts add gorgeous garnish to your glass and our unique line of infusion kits allow you to dabble with a little liquid alchemy to create flavored spirits right in your own kitchen. We use only the best ingredients and have a love for beautiful, usable packaging.
---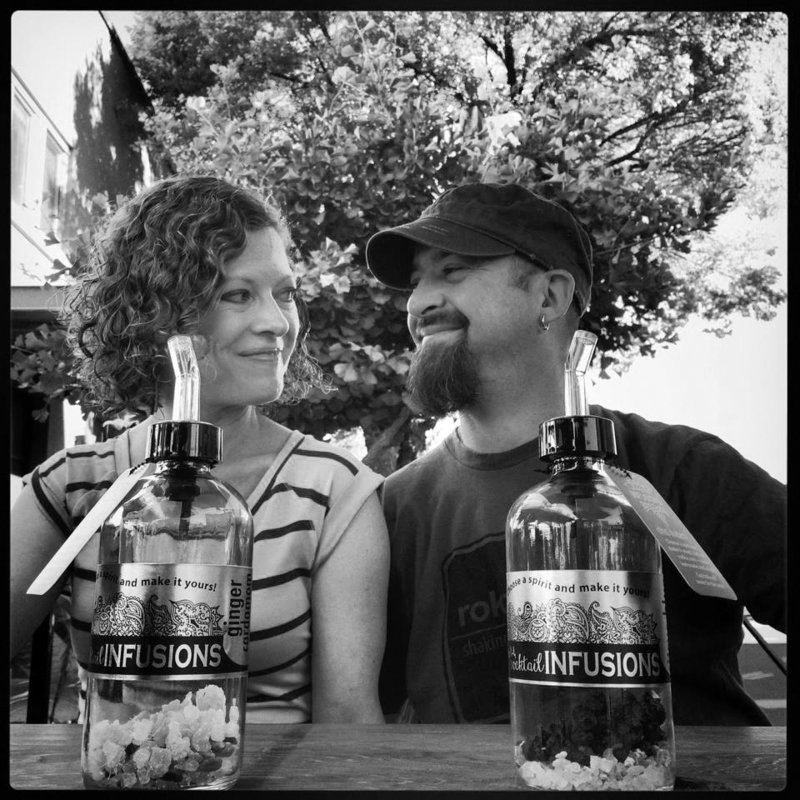 Our founders - Husband and wife team Terry and Charissa took their love for good ingredients and gatherings from the kitchen to the bar.
We were tired of sugar filled mixers and sourcing fresh options wasn't always possible. We set out to develop products that made it easy to make "fancy" cocktails right at home for yourself or a crowd. Finding incredible flavor combinations, often sourced from ingredients in our local area is at the heart of what we do. Today, we have a team of creative alchemists on the hunt for the next amazing cocktail and ways for you to make it in your own kitchen without any fuss.